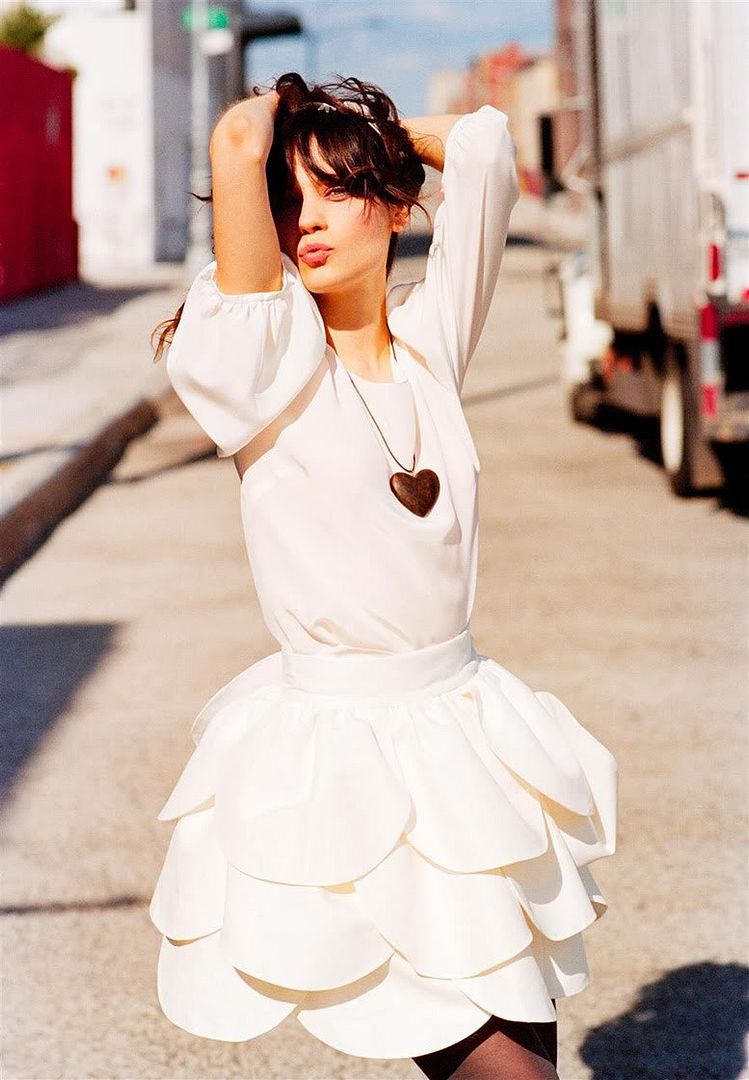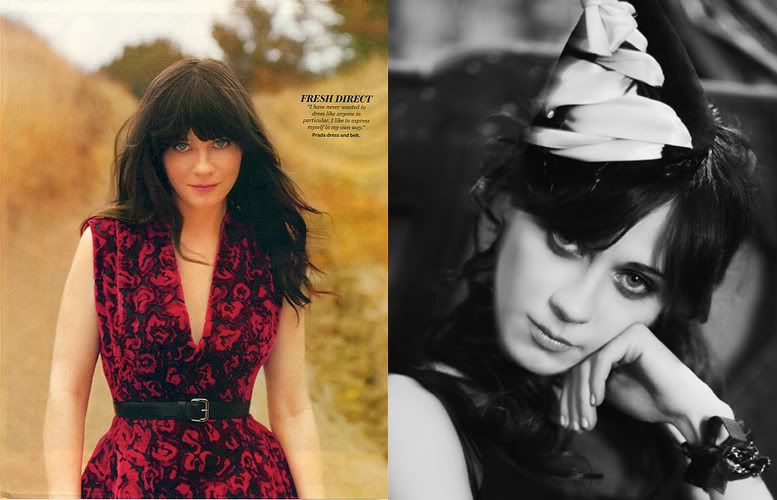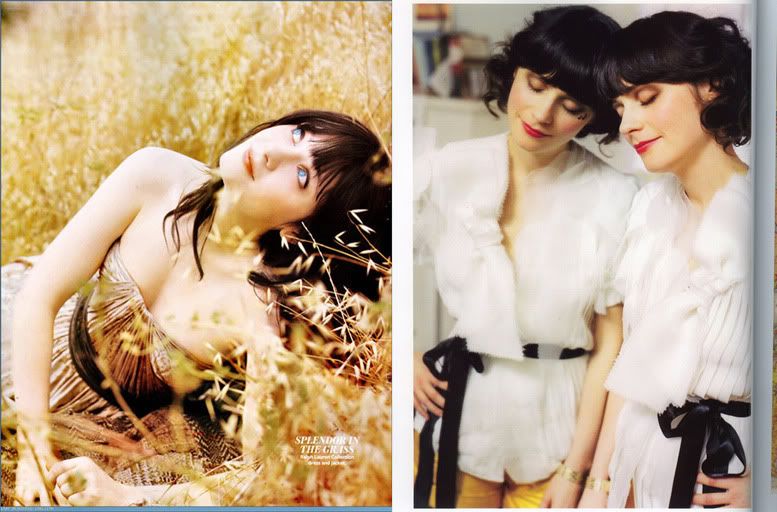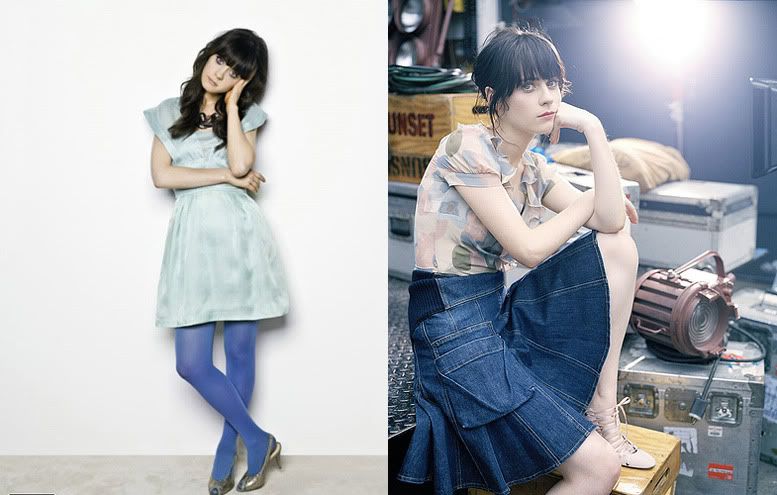 all images from:
http://zooeydeschanel.tumblr.com/
There's something about this half french half irish girl that is so intriguing. I saw her on screen in (500) days of Summer a couple of days back (yes Australia is very late when it comes to movies), and she was just the cutest! I love her vintage-indie style of dressing in that movie, despite the fact that the ending of the movie made me go "WOT?!" with a british accent.
I simply adore the outfit she wore in the first picture. I love the details of the skirt (reminds me of fish scales), and the wooden heart shaped necklace is the perfect cherry topping to the white dress! Actually I think she might be wearing two pieces of clothing. Ohmg, I'm craving for some caramel pudding. I wish it would magically drop from the sky as of this very moment.
Okay dokes, I gotta head off to Woolworths now to do some grocery shopping! I love grocery shopping and wandering around in the aisles :D
Hope you all had a great weekend.
P.S. I'm currently hooked on Athlete's new album; Black Swan. All the songs from there are so condensed with emotions and honesty. I especially love the song called Black Swan Song, it's a song about Joel's grandfather who recently has just passed away (may he rest in peace).