How's your day today? I'm asking you this because mine has been great even though the weather has been very gloomy but it's just the way I like it! :-) It was nice to take a stroll this morning while sipping a cup of tea, yes like my name Asti (read: Ice-Tea). I also had a good listen to

Karen O and The Kids - All is Love to brighten up my day!


So, I skipped school today just because my brain is never functional in school. It's sort of a bummer when you feel like studying, especially for an exam, but people just start chatting to you and you carry on. The result of staying at home did not go that well either! Haha.
Oh well, so my mom wasn't home until the end of the day and I was being very sneaky to her wardrobe. This is how I made my mom proud: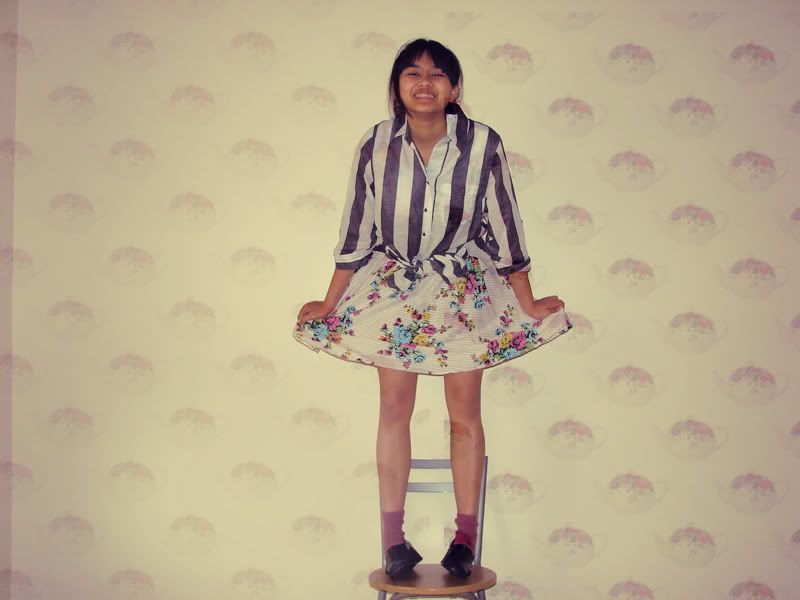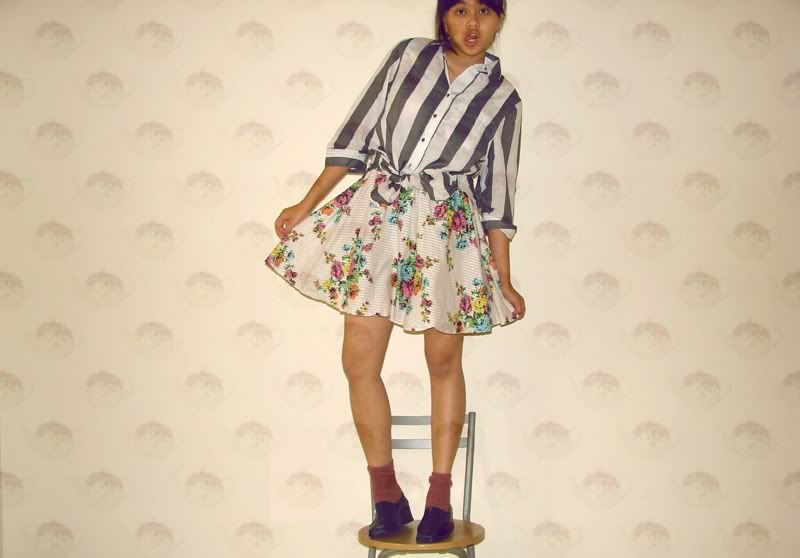 Long sleeved shirt - Unbranded from Indonesia; Dress worn as a skirt - Topshop; Shoes - Clarks