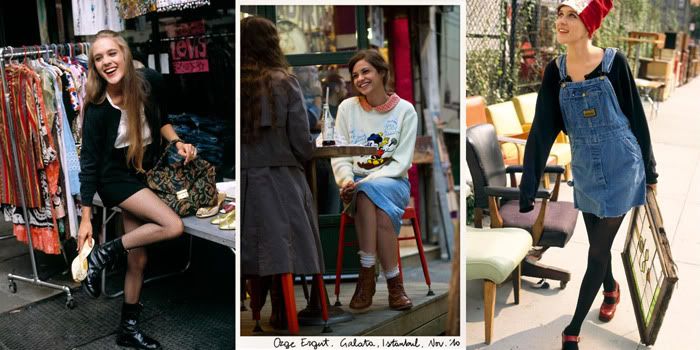 Left and right picture: Chloe Sevigny
Middle picture: I'm not sure who this is, does anyone know? But that checkered peterpan collar with denim skirt is just a match made in heaven.
Source: Tumblr
I want to marry that outfit. I don't know what it's called, but for now I'll just call it skirt with suspenders, I want it.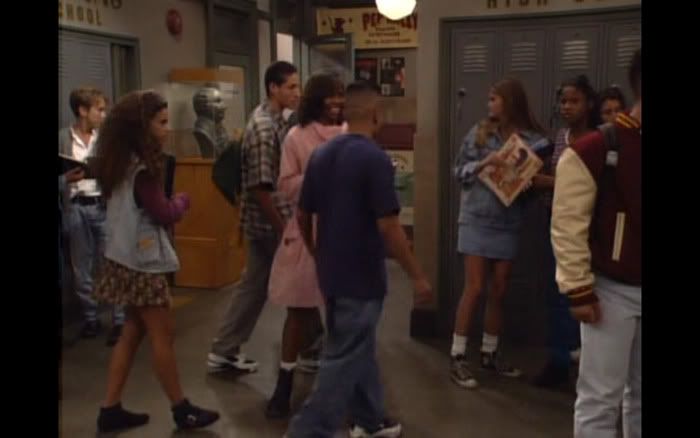 High socks with converse shoes, yum.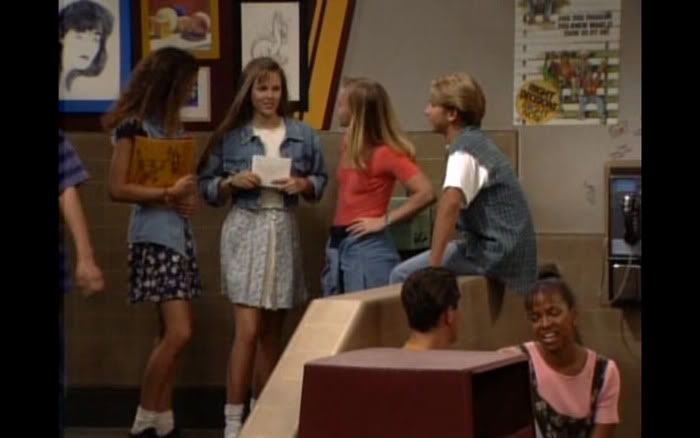 I love this scene. It reminds me of Grease as well. I really adore the cut off denim shirt that sort of look like a long vest.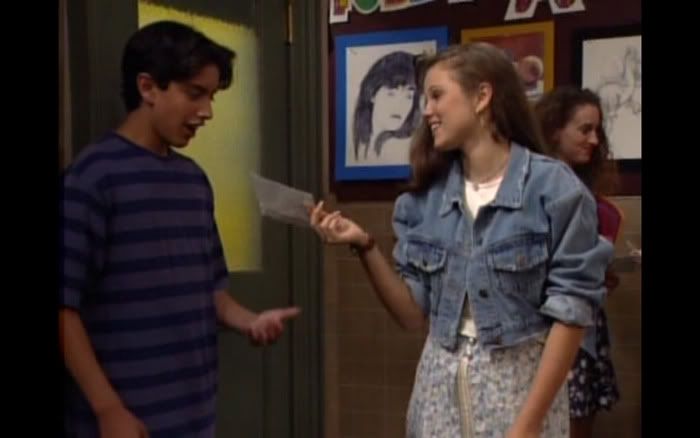 I tried to get a screen cap of the details on the skirt. I think that's a zipper at the front with two silver buttons. It looks like a floral skirt.
I grew up watching boy meets world. I love this tv series, it's funny and original. I love how in almost every episodes there's a lesson to be learned. A lesson in life. I watched it again a month ago. I only got up to the 5th season though. I was so inspired by the outfits they were wearing in the first few seasons. I love how they look in general. I'm completely in love with fashion from the 90s. I adore the cut off overall Chloe Sevigny is wearing. I used to love wearing overalls all the time, just because that's the only thing that fits me. The above pictures are taken from season 2 of boy meets world.
Happy new years everyone! I hope you all had a lovely year. I sure did, sort of. Do you have any new year resolution? I can never stick to my resolution, I give up half way! So this year I decided I should do the 365 project, one photograph a day. I'm flying back to Melbourne today, so excited.
Also, I'm still completely in love with this: Christopher Kane, Erdem.