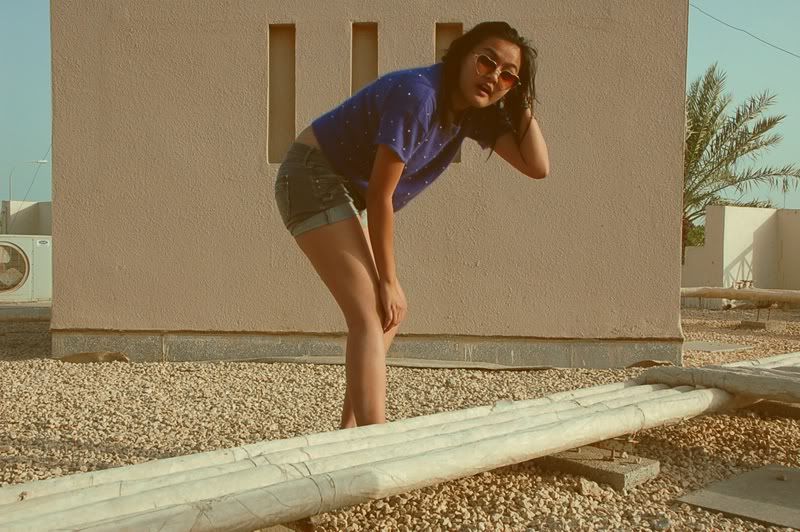 Cropped top - Topshop; Shorts, Sunglasses and Shoes - H&M
I can't believe how long this blog has been dead for. I miss posting stuff up, but workload has been a heavy burden for me to lift up. It's all doodaahdoooh life is good now though. Say goodbye to exams, I'm as free as a cageless bird now.
Super duper summer here means you can't be crazier for staying here and not running away to somewhere cooler! Well, hello shorts and comfy loose t-shirts! I was just emptying my wardrobe then stopped half-way, it's so stressing deciding which one should stay and go. It helped me realize how much stuff I don't need though *loooong louuuud sigh*. I will be leaving to Turkey in two more days. I think it's going to be fantastic! Shimmering mediterranean seas.. ahh my body feels so light thinking about it. Anyways, I have been creating my summer list soundtrack just before I leave.. to accompany me contemplating on life. Hahahaha I love my deep moments. Well, here are two artists I have been listening to over and over again; Lissie and Laura Jansen. I especially love Lissie's voice.. try the song When I'm Alone and her cover of Bad Romance.