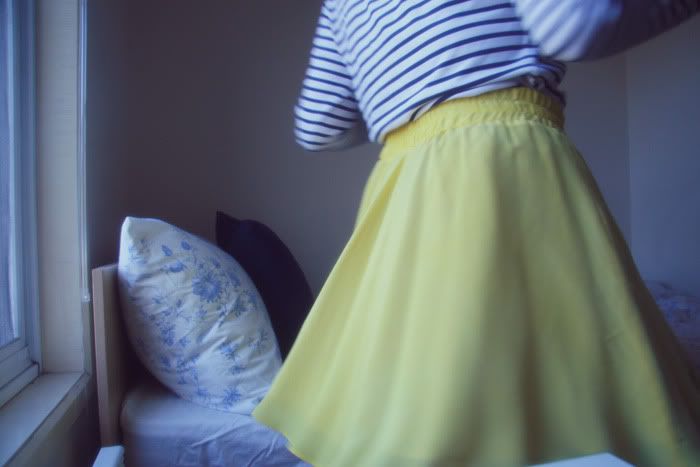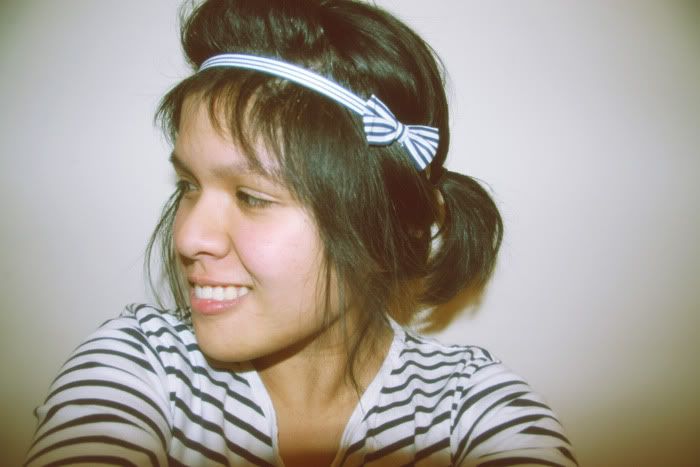 I had a great weekend! On Friday I went over to my friend's place to celebrate her 21st birthday, me and a couple of my friends decided we should bake her a rainbow cake covered with white buttercream and decorated with strawberries! The idea was we wanted her to be suprised by the rainbow layers beneath the white buttercream, and she was suprised! :)

Then on saturday me and my friend went to see a great sale somewhere down at fitzroy! It took us 3 hours to find the place, omg. I almost died, no seriously. I felt so dehydrated and drained. But it was all worth it! The sale was awesome, I bought a geometric top dress and a high waisted yellow summer skirt (it's what I'm wearing up there). I love that summer skirt, apparantely its a sample for next season's line, but the store girl said they're not producing it in that colour anymore. Pity, I think it's a gorgeous summer colour.

Theeeeeeen the following day, I went to see a great local gig on the 23rd at the toff in town, it was amazing! The bands who played were Georgia Fields, Ben Abraham, and Young Werther. Check them out at their myspace! Yes I'm promoting them under my own will. I'm planning to see Ben Abraham again this friday, should be good. If any of you are in Melbourne I think you should check out the gig this friday! You can find the poster in his website.

What a weekend! Oh and I'm currently in love with Radiohead's Fake Plastic Trees song, what song are you currently in love with?
High waisted skirt - Tesla